Routes approaching Starlake West Lake West Hanoi
Urban railways No. 2 and No. 4 are located in the key areas of the city's traffic development strategy: easy access to ring road 2 (Nhat Tan bridge), belt road 2.5 (West Ha Inner), ring road 3 (Thang Long bridge), and future urban railways No. 2 and No. 4
New route No. 1 and No. 5 connecting from Hoang Quoc Viet to Nguyen Hoang Ton, in the future, traffic will connect the area smoothly and avoid traffic congestion.
Road to the project
Access road No. 1 (628m) and access road No. 2 (602m): There are two approaches from Hoang Quoc Viet Street
Access road No. 3 (780m): from Pham Van Dong street
Access road 4: from Pham Van Dong street, completed and used
Access road 5 (650m): from Nguyen Hoang Ton street
Road to access to ring road 2: will be built by the investor
Ngo Minh Duong road connecting Vo Chi Cong and Pham Van Dong has been completed, the road has helped traffic in the Northwestern area of Hanoi become clear. According to investors, surrounding real estate projects will greatly benefit from this "Ngo Minh Duong" route.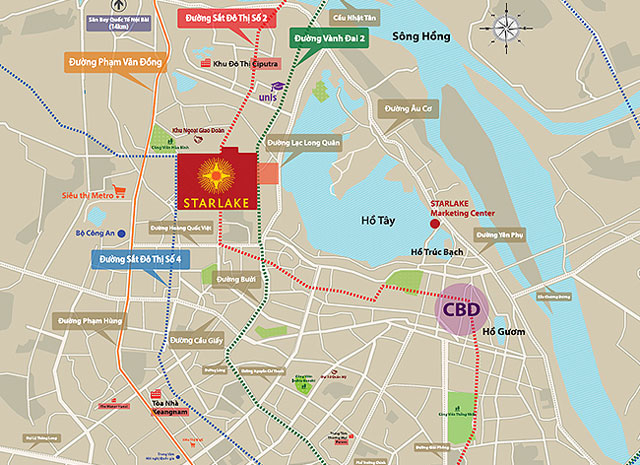 Northwest Hanoi has two arterial roads: Vo Chi Cong (connecting Nhat Tan bridge, Noi Bai airport ...) and Pham Van Dong (linking Than Long bridge to Noi Bai airport, industrial parks, Vinh Phuc ...). Between these two routes, for many years, the city has advocated building a 60m-wide connecting road to create links and help traffic in West Lake area become smooth.
After the implementation of the clearance work of the project developer Starlake, the route has been smooth, which has helped to facilitate people's travel and traffic pressure of Pham Van Dong road can be significantly reduced, especially residents of some of the area's real estate projects such as Ngoai Giao Doan, Starlake Tay Ho Tay will be able to shorten the distance of access to Vo Chi Cong avenue and the distance. Road to inner city or more quickly and conveniently
In addition to the Ngo Minh Duong road, which is 60m wide, connecting Pham Van Dong and Vo Chi Cong, the other important route is also being implemented in this area, namely Nguyen Van Huyen street extending 50m wide (Connecting from Hoang Quoc Viet to Nguyen Hoang Ton). This road will run through Tay Ho Tay urban area and Ngoai Giao Doan, now it has been cleared. Nguyen Van Huyen extended through the urban area Starlake.
According to investors, the construction and completion of the above routes will help reduce traffic pressure at Pham Van Dong and Hoang Quoc Viet roads and increase connectivity in the region. In particular, this will be a big boost to increase the attractiveness and value for surrounding real estate projects, especially Starlake - the project is located right at the route connecting these two key transport axes.
Located in the northwest of West Lake, Starlake is one of the most remarkable projects on the Hanoi market today with scale up to 186ha.
During the past 2 years, in parallel with the construction of synchronous technical infrastructure for the whole phase 1, the investor has developed 3 adjacent villas and a regulating lake of 4.5 ha. Up to now, 364 villas and adjacent houses of phase 1 have been completed and handed over to guests, residents gradually come to live.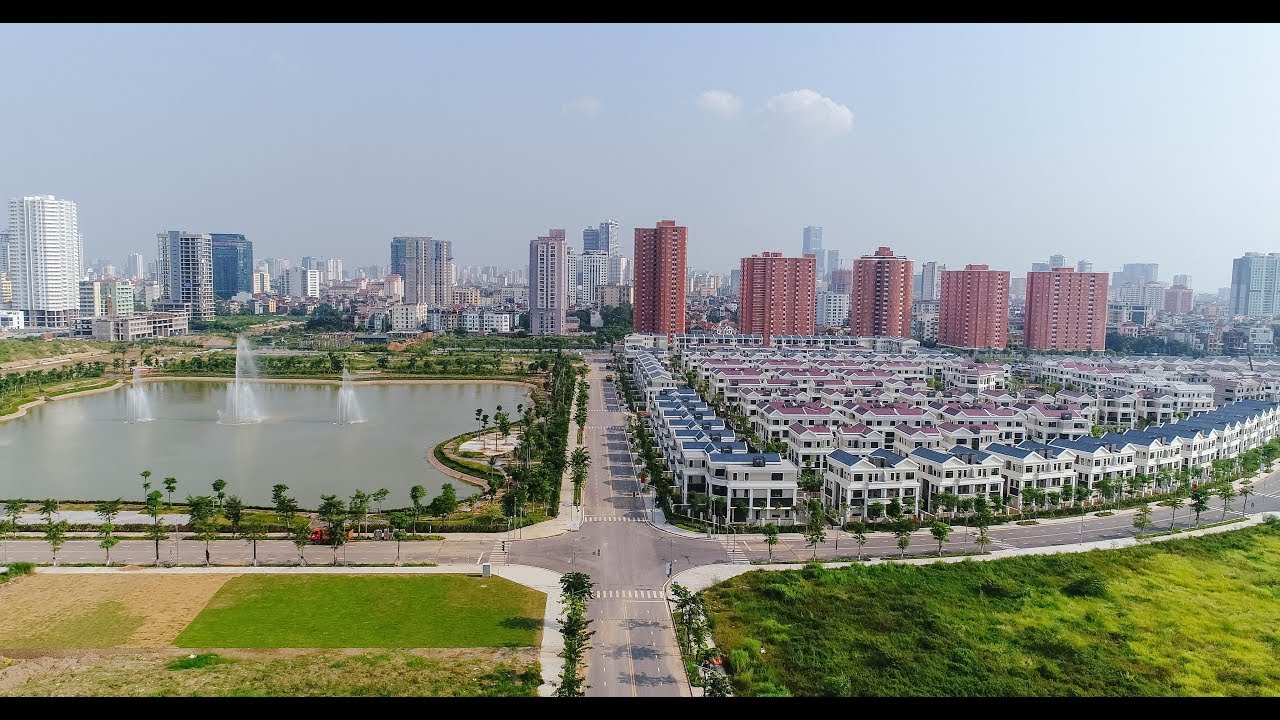 Currently, investors are offering 67 second phase villas of Starlake project and the plan in the coming time will come out with commercial townhouse products (Tay Ho Tay shophouse).
Currently, the residents and customers of Starlake project will be able to travel smoothly by many roads: road 60m connecting Vo Chi Cong - Pham Van Dong, and Hoang Quoc Viet road through Nguyen Van Huyen and Tran Cung
These infrastructure improvements will surely create big boosts, adding value to products of Starlake Tay Ho Tay urban area and great advantages for customers who already own products in this project.