Planning urban areas Starlake
(Updated: 5/25/2019 3:33:19 PM)
Planning urban areas Starlake
Tay Ho Tay urban area is located at the position of 3 districts: Tay Ho, Cau Giay, Bac Tu Liem
This will be a modern, Korean-style urban area on the shores of West Lake. Detailed planning of the center of Tay Ho Tay urban area with a total area of ​​more than 210 hectares is the People's Committee of Ha Noi . Hanoi approved and announced since April 2008.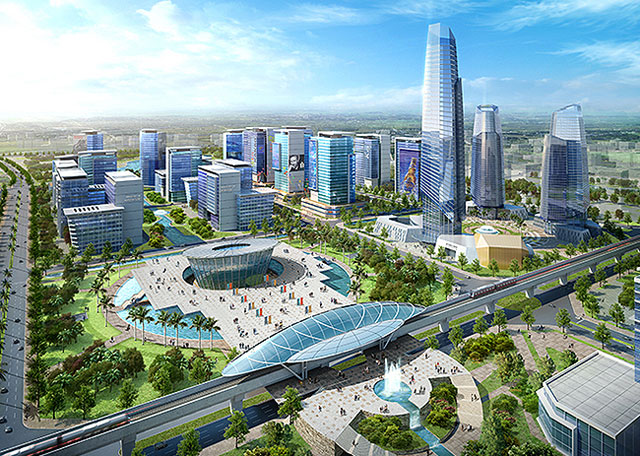 The project has an investment capital of USD 314,125,000, a total area of ​​207.66 ha, located in Tay Ho Tay area in the administrative boundary of Xuan La ward (Tay Ho district), Nghia Do (Cau Giay district). , Xuan Dinh and Co Nhue communes (Tu Liem district).
Tay Ho Tay urban area project is divided into several stages, in which the first phase has a total investment of 300 million USD, including the entire infrastructure (such as roads, underground systems, supply systems and drainage, communication ...).
The North is a planning road adjacent to the diplomatic corps; In the south is the planned road (with a cross-section of 40m, Hoang Quoc Viet street); In the east is the planned road (ring road 2, Lac Long Quan road); In the West is the planned road (with a cross section of 40m, Pham Van Dong street).
The total area of ​​research land is about 210.43ha. In particular, the land for the construction investment project of the Central area of ​​Tay Ho Tay urban area covers an area of ​​207.66ha. The land reserved for making belt road 2 covers an area of ​​2.77ha.
Tay Ho Tay new urban area will be invested completely and synchronously, including: International trade area (with Digital Media Center ...), commercial area (shopping, entertainment, office areas) ...), lakeside area (including tourism activities, computer centers, hotels, offices), residential areas and green belts (villas, condominiums ...).
This is an urban area developed by T.H.T Co. Ltd. as an investor with 100% Korean capital. The design unit is the Hanoi Construction Planning Institute, together with representatives of Korean construction and architecture consulting companies. Therefore, Tay Ho Tay new urban area in the future is not only modern but also Korean style.
The project is implemented by a group of 5 Korean construction companies, including: Daewoo Engineer & Construction Co., Ltd, Daewon Co., Ltd, Dong IL Highvill Co., Ltd, Keangnam Enterprises, Ltd and Kolon Engineering & Construction Co. , Ltd.
It is expected that by 2020, this urban area will be completed.
News