N04 HOANG DAO THUY HIGH-GRADE GENERAL
Apartment N04 Hoang Dao Thuy - Dong Nam Urban Area, Tran Duy Hung, Cau Giay district. N04 Hoang Dao Thuy project consists of 3 towers A, B, C, each building has 28 floors and 4 basements. In which, from the 1st to 5th floor, there is a utility area, office floor for rent and from floor 6 or above is a high-class apartment building. Here, the project has provided to the market more than 500 luxury apartments and office floors for rent.
1. LOCATION OF CONVENIENCE
N04 apartment project is located on Hoang Dao Thuy road - Tran Duy Hung, Dong Nam urban area Tran Duy Hung, Cau Giay district, Hanoi.
With a prime location located right on the main road, near the key traffic routes of the district: Hoang Dao Thuy, Le Van Luong, Tran Duy Hung, Hoang Minh Giam, Pham Hung, …… and near many trade centers commercial, banking, hospital, entertainment area, park, school.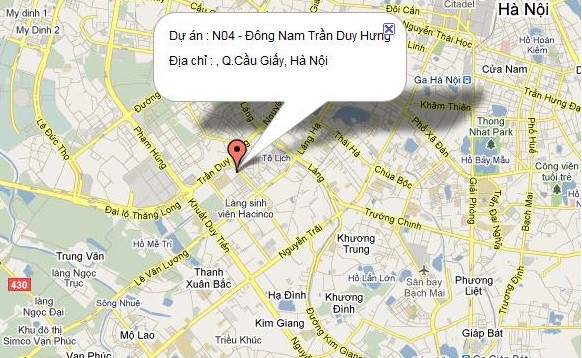 3. UTILITY OF THE APARTMENT AREA
Hoang Dao Thuy N04 Apartment not only brings homeowners a wonderful living space inside the apartment design but the project also gives you and your family the best services & utilities such as common lounge, supermarket, swimming pool, outdoor playground, sport, ..., and some other facilities around the building.