Mipec Riverside Apartment
Mipec Riverside Apartment
Mipec Riverside Long Bien project, invested by Mipec Military Petrochemical Joint Stock Company. The project started in 2014 and is expected to be handed over in the third quarter of 2016. Mipec riverside Apartment has a modern design with 18 different types of apartments, ranging from 69m2 to 150, equivalent to 2-3 rooms. Service & utility system for life such as: trade center, community living area, swimming pool, cinema, sports center, spa.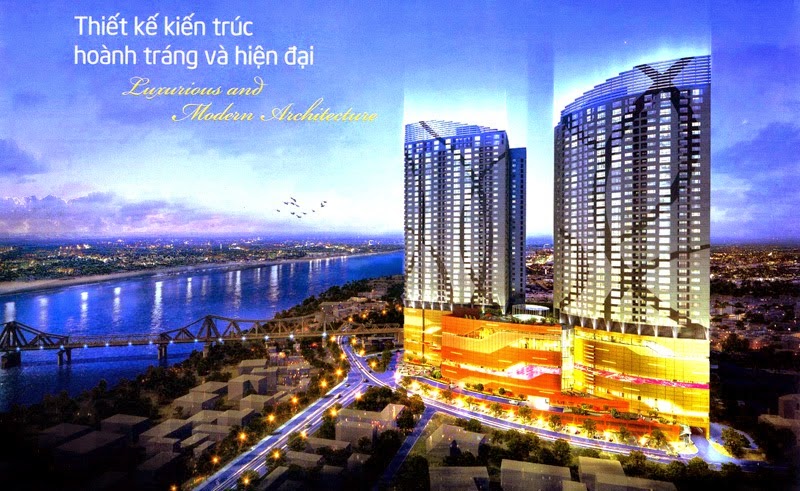 I. PROJECT INFORMATION MIPEC RIVERSIDE
Project name: Mipec Riverside Apartment
Address: No. 2 Long Bien II Street, Long Bien District, Hanoi
Investor: Mipec Army Petrochemical Joint Stock Company
Design consultant unit: DA Group Architecture Company
Construction unit: Hoa Binh Construction and Real Estate Joint Stock Company
Supervision consultant: Joint Stock Company for Construction Technology and Equipment Inspection and Construction - CONINCO
Structural design: United Kingdom Arup Group
Expected handover: Third quarter of 2016
II. PRIME LOCATION
The project is located at No. 2 Long Bien, Ngoc Lam Ward, Long Bien District, right next to Long Bien Bridge, 3 sides adjacent to Long Bang I, Long Bien II Street, Ngoc Thuy Dyke Road.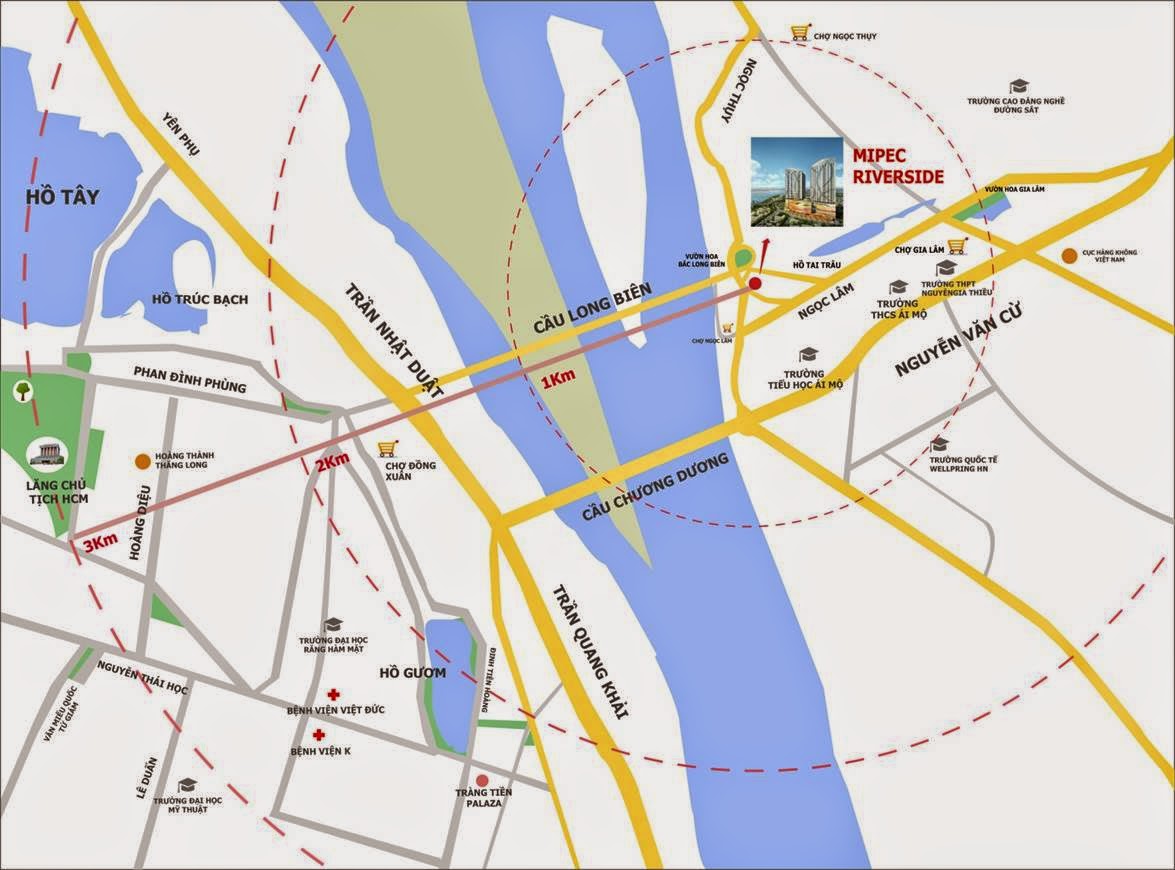 Mipec Riverside project has a nice view, overlooking Long Bien, Chuong Duong, Red River, Duong River and Hanoi centre
2 Km from Sword Lake, 2 km from the romantic West Lake
III. OVERALL APARTMENT BUILDING
Area of 17,000 m2 with scale of 2 towers of 35 floors
- There are 7 elevators / floors
- 3 large basements for parking
- 1st floor, 6th floor: arranged to be a commercial area, including restaurants, supermarkets, shops, banks, sport centers, health care centers, swimming pools, film theaters, ...
- From 7th to 35th floor, designed 15 apartments / floor, beautiful view overlooking Red River, Song Duong, Long Bien, Chuong Duong, Old Quarter...
IV. APARTMENT MIPEC RIVERSIDE
Mipec Riverside apartments include 18 different types of apartments, ranging from 69m2 to 150.5m2, arranged with 2-3 bedrooms. Modern, smart design, maximizing usage area, windows, balcony direction, visibility and natural light. All apartments are fitted with 3 3-layer tempered glass surfaces with sound insulation, limiting heat absorption.
- Two-bedroom apartment: 69-74-84- 91m2
- 3-bedroom apartment: 120-21-332-146-150m2

View from the project
- Northwest direction looking at Nhat Tan bridge
- Southwest direction overlooking Chuong Duong Bridge, and Hoan Kiem Lake
- Look to the North East towards Lake Tai Tra and Cau Duong
- To the southeast, look to the center of Long Bien district
Mipec Riverside apartments for sale are priced from 28-36 million / m2
MB Bank supports customers to buy apartments to buy apartments up to 70% of apartment value, preferential interest rates of 8% / 1 year
Flexible payment schedule for everyone.
V. UTILITIES MIPEC RIVERSIDE
Apartment services & utilities are arranged from the first floor to the 6th floor of the tower to serve the needs of residents including:
- Sport and fitness center, international standard swimming pool, spa area
- Commercial center, supermarket, 3D cinema
- Community living area, restaurant
News