Top 5 reasons why you should choose villas in Starlake
(Updated: 9/16/2023 8:26:20 AM)
In this context, Tan Long Land will inform you of the top 5 reasons why you should choose villas in Starlake.
Why should you choose villas in Starlake?
Searching for your dream home is not just about finding a place to live; it's about discovering a lifestyle that suits your desires and aspirations. In the enchanting enclave of Starlake, you'll find more than just houses; you'll uncover a world of luxury, tranquility, and opportunity. Here are the top 5 compelling reasons why you should choose villas in Starlake as your next home: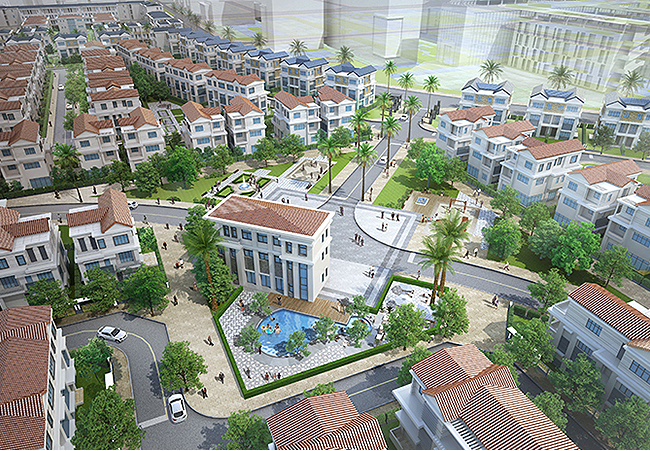 => More details about Starlake
Nature's Haven:
Starlake is a true masterpiece of natural beauty. Nestled amidst rolling hills, sparkling lakes, and lush greenery, these villas in Starlake offer a unique opportunity to live in harmony with nature. Wake up to the gentle melodies of birds, take leisurely walks along scenic trails, or unwind in your private garden oasis. The breathtaking natural surroundings of Starlake provide a serene escape from the hustle and bustle of the city.
Opulent Living:
Step into a world of opulence and sophistication as you enter your Starlake villa. These residences are meticulously designed to exceed your expectations. Spacious layouts, high-quality finishes, and attention to detail create an ambiance of luxury and comfort. Every corner of your villa exudes timeless elegance, from the grand foyer to the gourmet kitchen and elegant bedrooms.
World-Class Amenities:
Villas in Starlake leave no stone unturned when providing residents with world-class amenities. Whether You find it here, whether relaxation, recreation, or fitness, you can use the inviting swimming pools, work up a sweat in the modern fitness center, or host memorable gatherings in the community clubhouse. Your options for leisure and entertainment are boundless.
Prime Location:
Location is critical, and Starlake's strategic position ensures you're always well-connected. Situated just minutes from major transportation arteries, you can easily access the city center, business districts, and educational institutions. Nearby shopping centers, dining establishments, and healthcare facilities make daily life convenient and stress-free.
From villas in Starlake, people can move easily and quickly to other Hanoi centers. It takes five minutes to drive to West Lake, 15 minutes to the city centers, and 20 minutes to Noi Bai International Airport.
Wise Investment:
Beyond being a place to call home, Starlake villas represent an intelligent investment opportunity. The steady growth and development in this prestigious community mean your property value is poised to appreciate over time. Whether you choose your primary residence or a rental investment, your Starlake villa promises a luxurious lifestyle and financial gains.
In summary, choosing a villa in Starlake means embracing a lifestyle that seamlessly blends the beauty of nature, the elegance of luxury living, and the convenience of a prime location. Moreover, it offers the promise of an innovative and lucrative investment. Don't miss the chance to experience the magic of Starlake – your dream villa is ready to welcome you to a world of unparalleled serenity and sophistication.
Take advantage of owning a villa in Starlake by contacting Tan Long Land now:
Hotline: 0989.734.734
Email: hotline@bdstanlong.vn
Website:

bdstanlong.com
=> See more news
News