Starlake Tay Ho - Where modern meets nature
(Updated: 9/18/2023 2:02:32 PM)
Starlake Tay Ho is a star in Hanoi's estate market. This project is famous for its modern amenities and natural environment. Let's explain in this context with Tan Long Land.
Discovery Starlake Tay Ho - the new center of Hanoi
Starlake Tay Ho promises to become the new center of Hanoi with the movement of 3 big national administrative agencies, leading to the dramatic potential of this urban area. In this context, Tan Long Land will inform you of the basic features of Starlake Tay Ho.
=> Read more about Starlake Tay Ho
Numerous luxury modern amenities in Starlake Tay Ho
Living in Starlake Tay Ho, you can enjoy about 100 amenities. Firstly, let's look at Starlake Tay Ho's basic information.
Project's name: Starlake Tay Ho
Investor: Daewoo E&C
Host & manager: THT Development Co. Ltd
Project's scale: 186.3 ha
Investment: 548 million USD
Type of properties: apartments, villas
Number of apartments: 603 apartments
Number of villas: 364 villas
Address: Xuan La, Tay Ho, Ha Noi
Located near the most beautiful lake in Ha Noi - West Lake, Starlake Tay Ho attracts many investors and buyers. It has a significant advantage of transport and potential. From Starlake, people can move to other Hanoi's center points quickly. In addition, facing many ring roads and main streets makes Starlake shine more lightly.
Starlake Tay Ho has a system of 100 amenities ranging from education and healthcare to entertainment and sports, such as tennis courts, golf courts, swimming pools, shopping centers, international schools, community grounds, a park, and a central lake. All equipment is high-quality and chosen with standards to bring the best experience for inhabitants.
You can immerse yourself in the clean, fresh environment of Starlake Tay Ho. The investors focus on creating an eco-friendly lifestyle. That's why they plant various green trees in the ground and construct much green construction. Starlake's citizens can walk around every morning and entertain in a comfortable space.
The impressive architecture of Starlake Tay Ho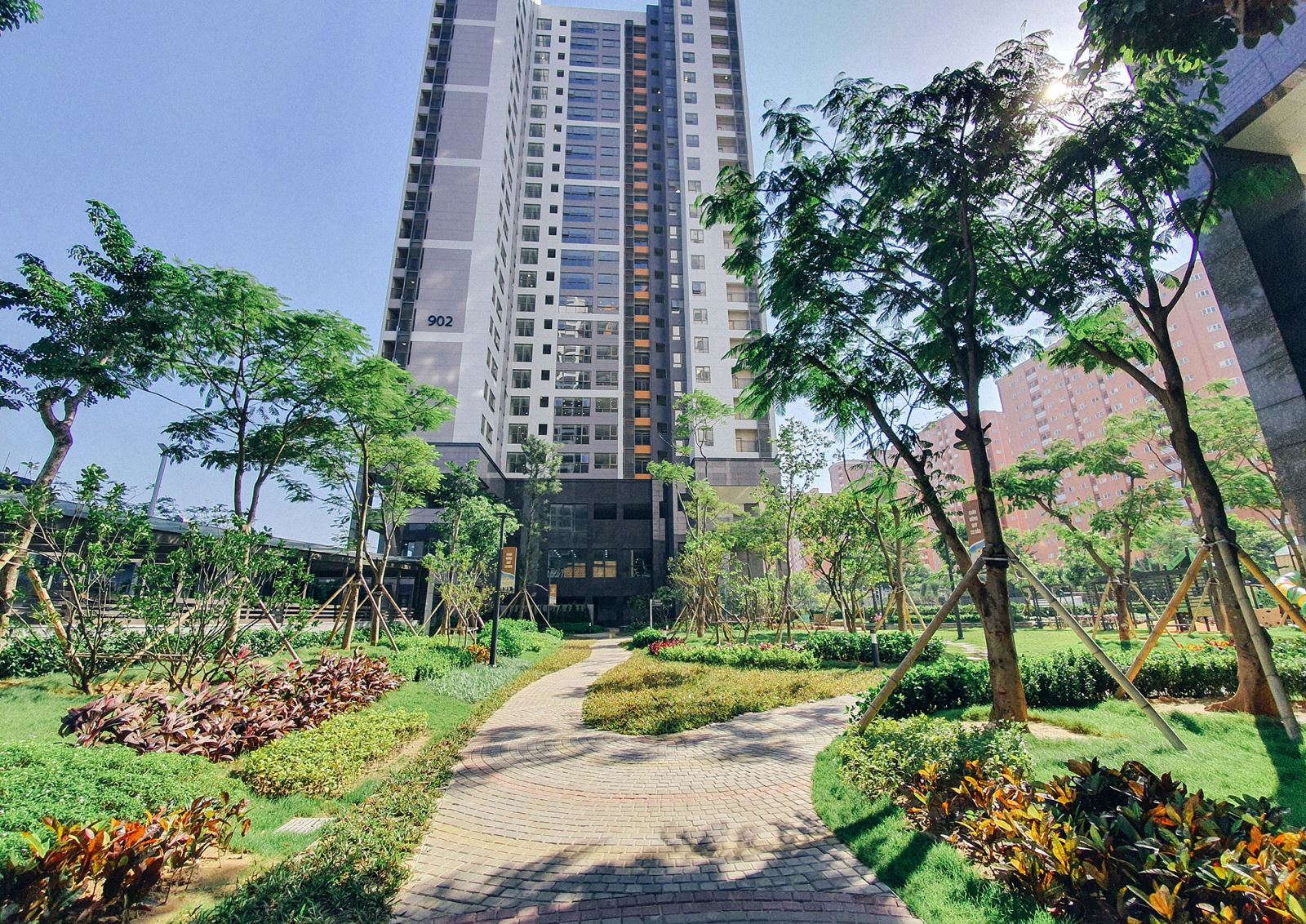 The most impressive feature of Starlake Tay Ho is its architecture. Starlake Tay Ho is designed in a minimalist, modern style but is no less sophisticated and luxurious. Each apartment and each villa has unique features unique to Starlake Tay Ho.
Interior design in Korean style is sophisticated, elegant, and ahead of trends. Each real estate product at Starlake Tay Ho is designed to optimize function and usable area to bring a comfortable life for your family. The apartments and villas at Starlake Tay Ho are intended to include a system of windows and airy balconies, helping to make the most of natural light and creating ventilation for the house.
Located on the City's outskirts, Starlake Tay Ho residents can feel the fresh, peaceful life of the suburbs but still easily participate in the vibrant pace of life in the City. It only takes you 15 minutes to move into Hanoi city center.
Starlake Tay Ho is a complex of high buildings and houses. This project provides a range of real estate products for diverse customers. You can find your dream house easily by coming to Starlake Tay Ho.
Don't miss the opportunity to become a resident of Starlake Tay Ho. For more details about this project and owning a property here, you can contact Tan Long Land at the contact information below.
Hotline: 0989.734.734
Email: hotline@bdstanlong.vn
Website:

bdstanlong.com
=> See more news about Starlake Tay Ho
News